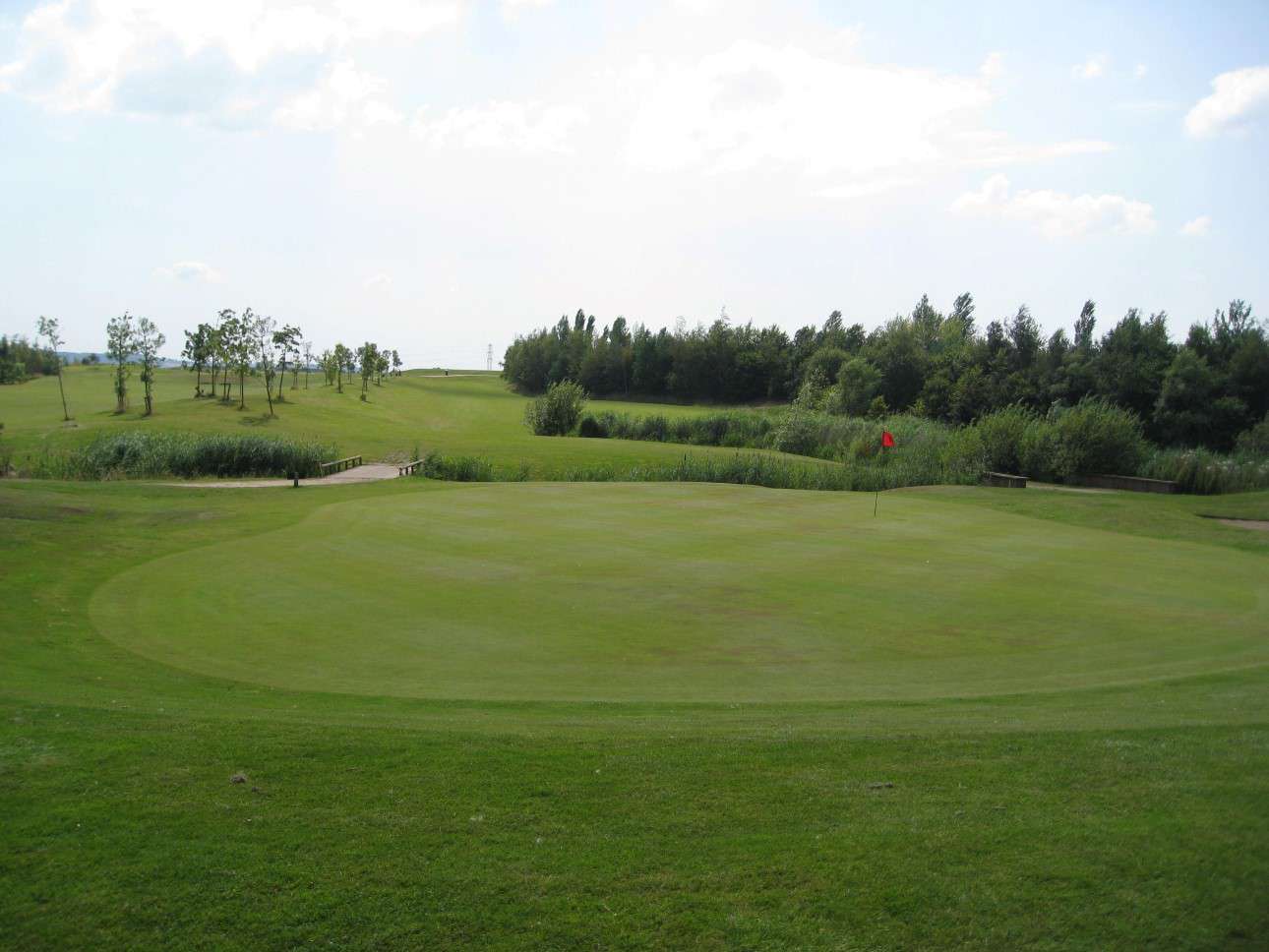 Close to the original site of The Mersey Golf Club built in 1895 the North West's newest golf course covers 120 acres of land encompassing many water features teaming with wildlife. All greens and tees have been built to USGA specifications and are designed to suit all levels of golfer from the beginner right through to the regular enthusiast. The course also offers spectacular views of Warrington and Daresbury over open countryside.The course design offers a variety of interesting holes including doglegs, short par 4's to challenging par 5's. Gently rolling terrain, picturesque par 3's with strategically placed water hazards and bunkers make this course enjoyable for everyone. With ongoing improvements and maturity the course will certainly represent great value providing the qualities and feel of a private members course at an affordable price.Although not challenging Tour length Championship courses, at over 7000 yards plus the 5,474 yard layout certainly requires good shot making to navigate various water hazards, plateau greens and dogleg par 4's and 5's.
Pay & Play
Open to general public.
18 Challenging holes
including doglegs, a variety of par 4's, par 5 and picturesque par 3's
Competitive green fees
discount loyalty card scheme.
USGA Greens &Tees
USGA greens allows the course to be playable all year round
Gently rolling terrain
with strategically placed water hazards and bunkers ideal for players of all levels.
Buggy & trolley
hire available.
Loyalty Card Prices 2023
Our Loyalty Card offers fantastic value for any regular visitor to Fiddlers Ferry Golf Course. By purchasing a Loyalty Card in store for £30, this gives you access to discounted green fees for 12 months.
Our normal green fee is £20 in the week and £25 at the weekend, however with a loyalty card the green fee is £10 during the week and just £15 at the weekend.
To purchase one of these cards and to start saving, speak to one of the team in store.
Seasonal Pass
1st April - 31st October
Junior Seasonal Pass (Under 16)
1st April - 31st October
GPS Electric Trolley Hire
Society Offers
Please contact us to find out about our latest society offers