Toptracer is revolutionizing how people watch golf on TV. Utilizing advanced proprietary technology, Toptracer tracks and displays ball flight in real-time during more than 100 broadcasts per year—making it the most used ball-tracking technology in golf. 
You can now experience this technology at True Fit Golf Centre!
Launch Monitor
This comprehensive training mode allows guests to hone their skills by offering data such as distance (carry and total), ball speed, launch angle, height, side deviation, landing angle, hang time and distance to target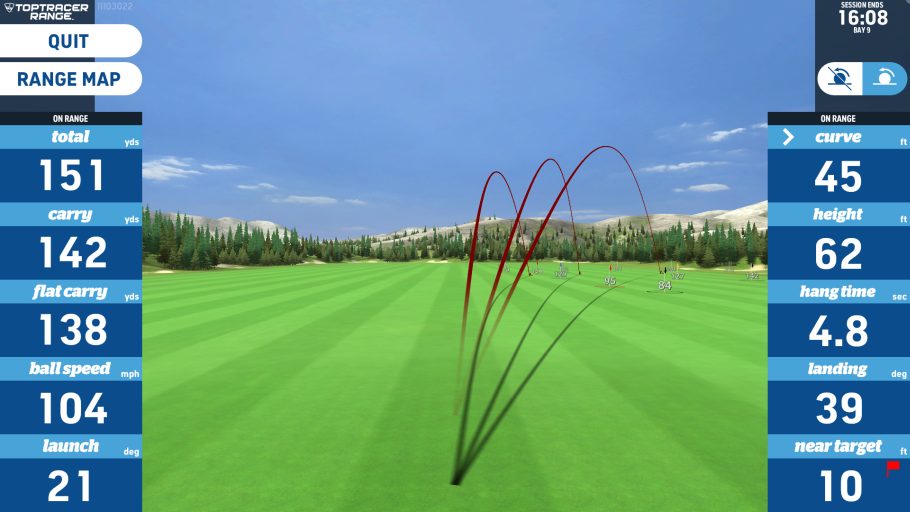 Closest to the Pin
There's nothing like a little friendly competition to get some excitement going in the bay. This game allows friends to compete while working on their swing.
Virtual Golf
This mode gives Guests the opportunity to play some of the world's greatest golf courses right from your bays. Individuals and groups can play a full 18 holes without ever have to leave the range.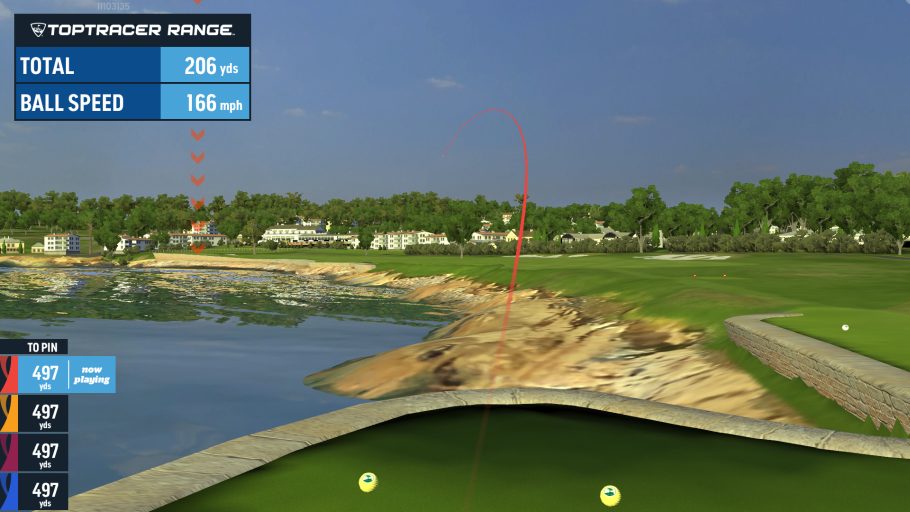 What's In My Bag
This mode encourages Guests to dig deeper into their golf bag and learn the details of each type of club. It also allows them to store those stats over time on the Toptracer Range Network.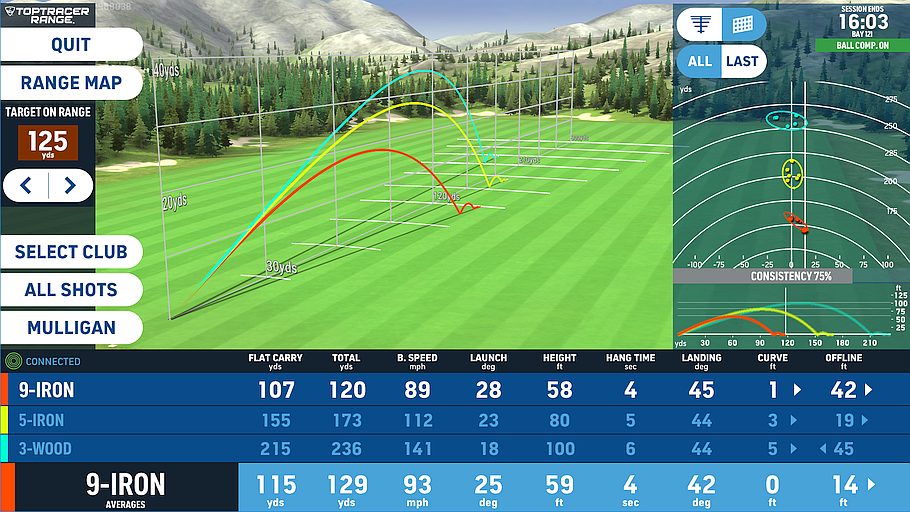 Points Game
This game lets friends compete for points based on distance from the target and is great for people that like a friendly challenge. Guests can even add In Air bonus rings for and extra challenge.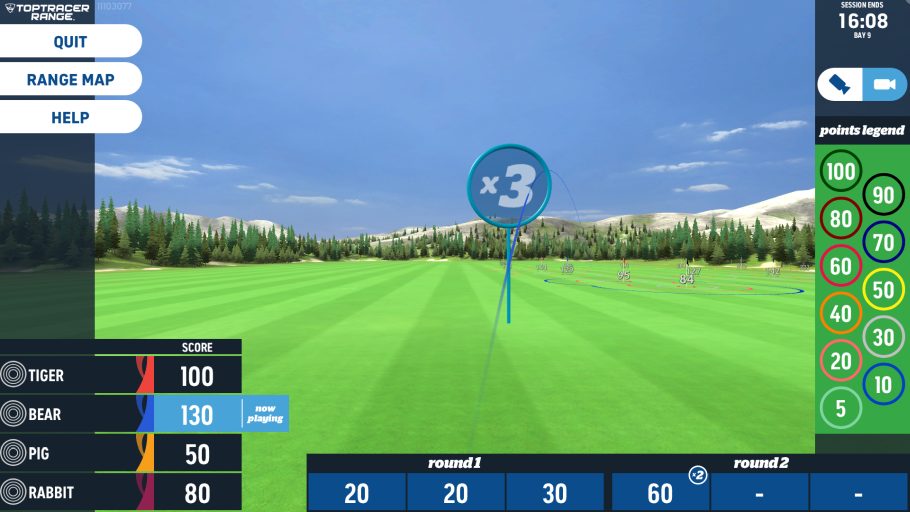 Longest Drive
Who can hit the farthest? This game lets Guests settle the argument once and for all by turning the range in a proper long drive grid for up to eight players.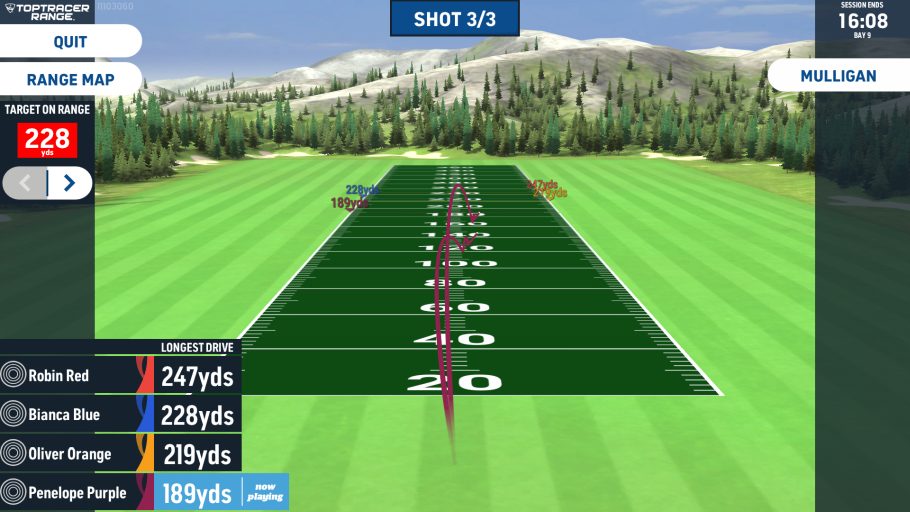 The Range Made Social
Guests can use the Toptracer Range Community App to link their personal profiles to access their entire history of shot data, including specific club performance details, as well as how they rank against other players on leaderboards. The app also features a Toptracer Range locator to easily find your nearest Toptracer Range facility.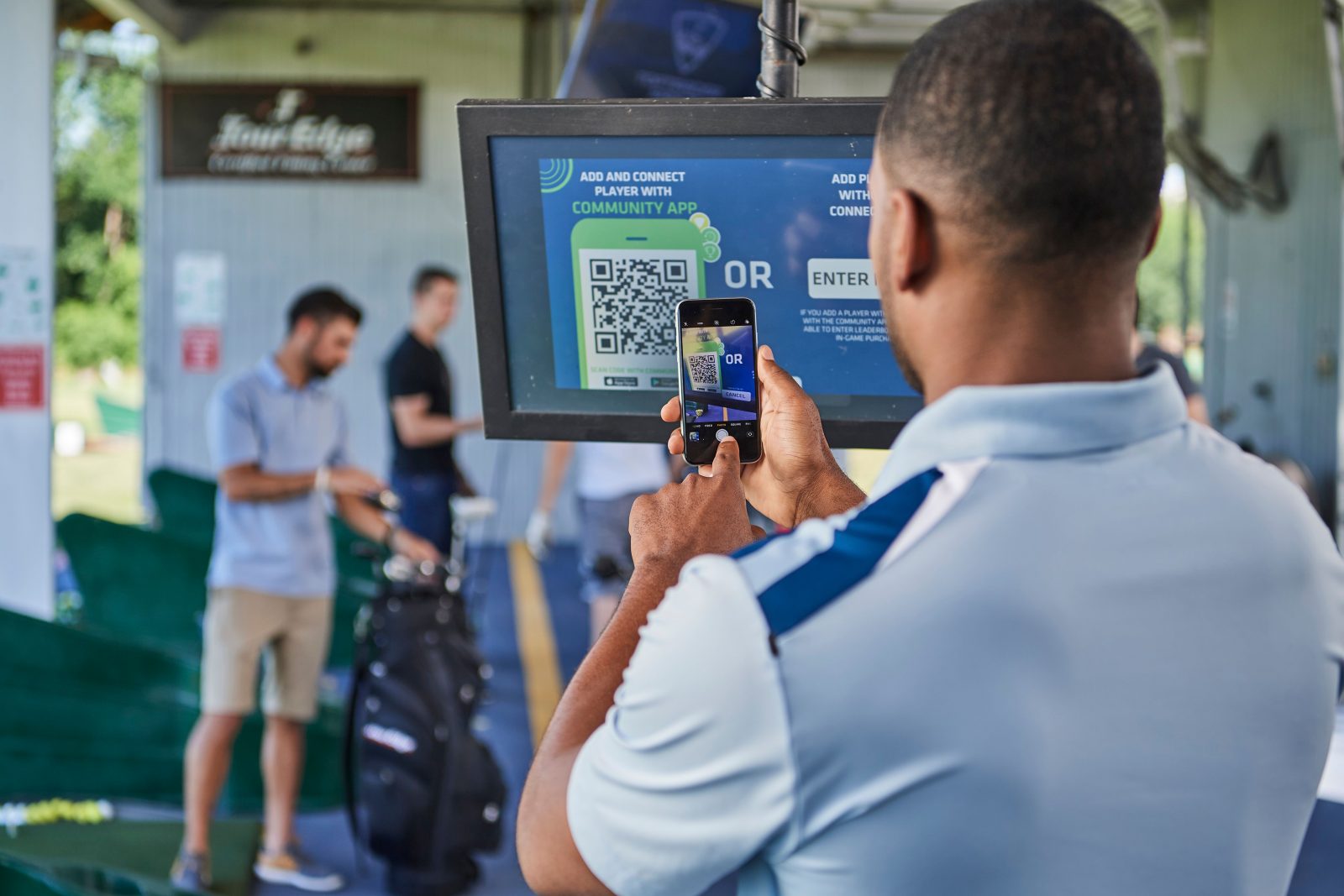 Toptracer Bay Hire
Prices DON'T include balls

Pre Booking is advised